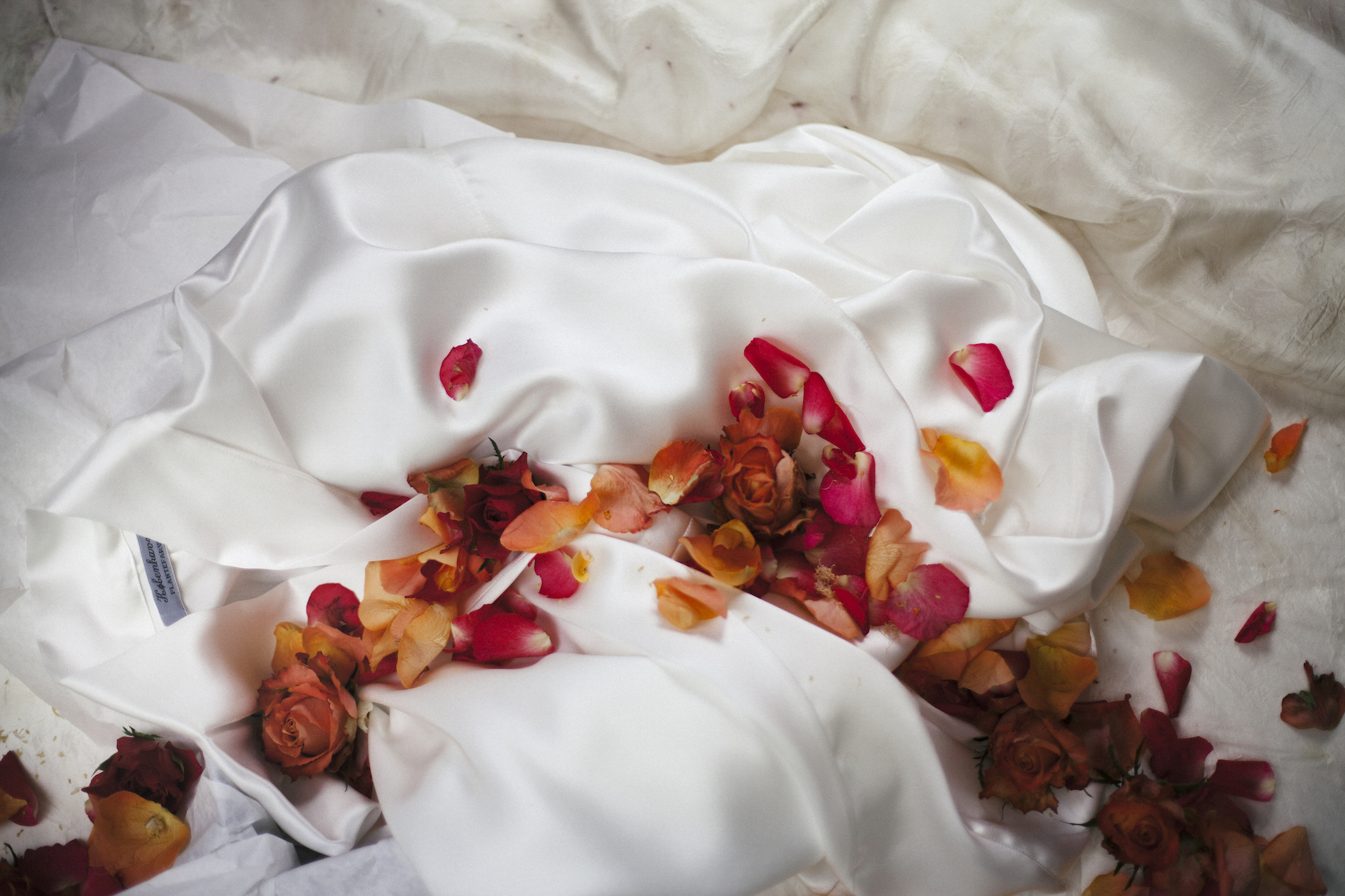 Kimono - Blank Canvas
The Blank Canvas Collection
Made to order with your personal choice of flowers and plants. As each piece is naturally hand dyed, they are all unique.
The Blank Canvas Kimono comes wrapped in silk paper, dried flowers and a beautiful gift-box, making the style the perfect gift for yourself or loved ones.
The luxurios kimono features a collarless design, long oversized sleeves, a waistband and a knee length.
The model is similar in size and shape with the Flowerscape Kimono.
Material
100 % natural silk

Size
One Size. Length approx. 125 cm from shoulder to bottom

Colour
White
Care
Each item is hand dyed and unique since no natural dye process is the same. Due to the process of dyeing with natural dyes, plant material can fold and twist in the fabric resulting in unique plant markings or marbling effects. These variations of beauty marks make for a truly custom piece.
Colours from natural dyes are "living" and vibrating but also more delicate than synthetic dyes. They react to chemicals and changes in pH and need loving care.

We recommend gentle hand wash with ph-neutral soap seperately or with similar colours, and storage in a cool, dry place out of direct sunlight.
Please read our Terms of purchase
Read more about The Blank Canvas Collection